Hello all.
I've had some non-runners in the shed for decades and they are finally reaching the top of the the to-do list. Mostly 250 singles - a narrowcase bitsa and a couple of widecases.
First up, however, will be a 1981 Pantah 500 - a bitsa with some interesting bits.
It's been unused for about ten years and was a present from the previous owner who not only was loosing his storage space but was also giving up riding. On opening up the side plastics to check the engine number, I found this...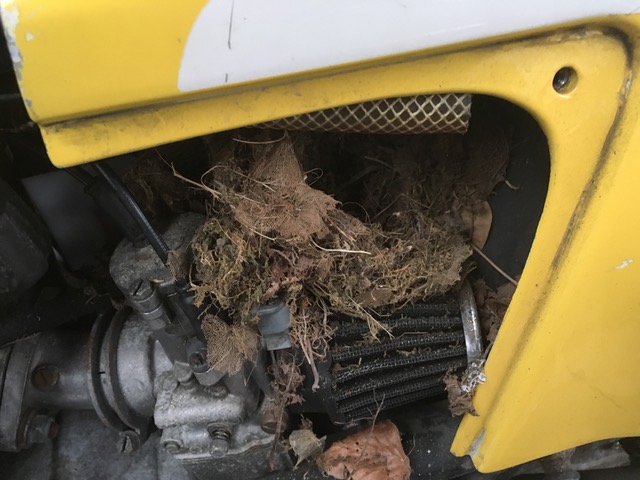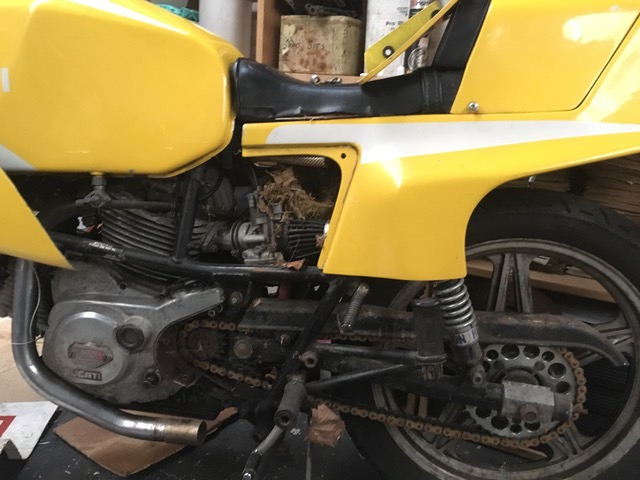 Forks and wheels are non-standard. Forks are marzochhi adjustables and wheels are five-spoke speedlines. The engine is said to have 600 pots. The previous owner thinks it was built in a UK race shop from leftover bits.
Best of the 250s is a 1975 Mk.3. Alas the big end went after about thirty miles. I didn't waste any breath on the dealer. It was a really nice bike to ride; light with excellent brakes. Imagine a mountain bike with the guts of thirty horsepower. Bevel head cranks are not easy to do so I think I'll just drop it out and send it off. It was a little bit smokey so it might get a set of rings while it's asunder.