here are our non Ducati Italians
the DB2 tricolore, well partly Ducati.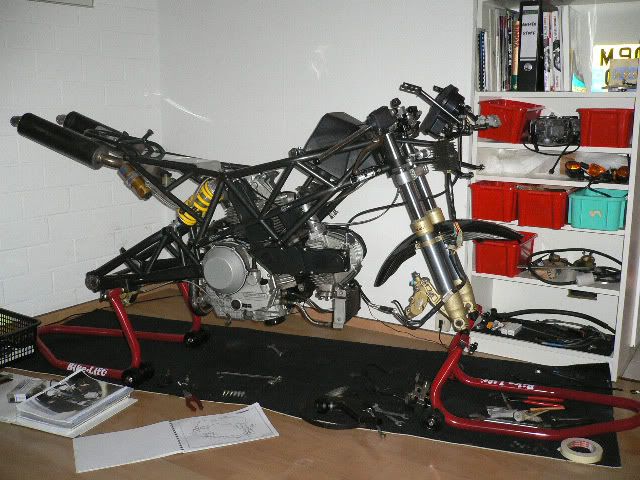 restored in my old first floor flat
just open the window and back it up for the first crack on the starter button, just what the neighbours need on a sunny Sunday morning.
here's my 1968 Gitan Grillo Export sport
it ran about 10 metres once, dirt in the fuel tank diagnosed and put to the back of the restoration queue.
because this is the current job, which actually belongs to my wife; a Bimota YB4.
also best to do in the living room as the barn/workshop is being worked on.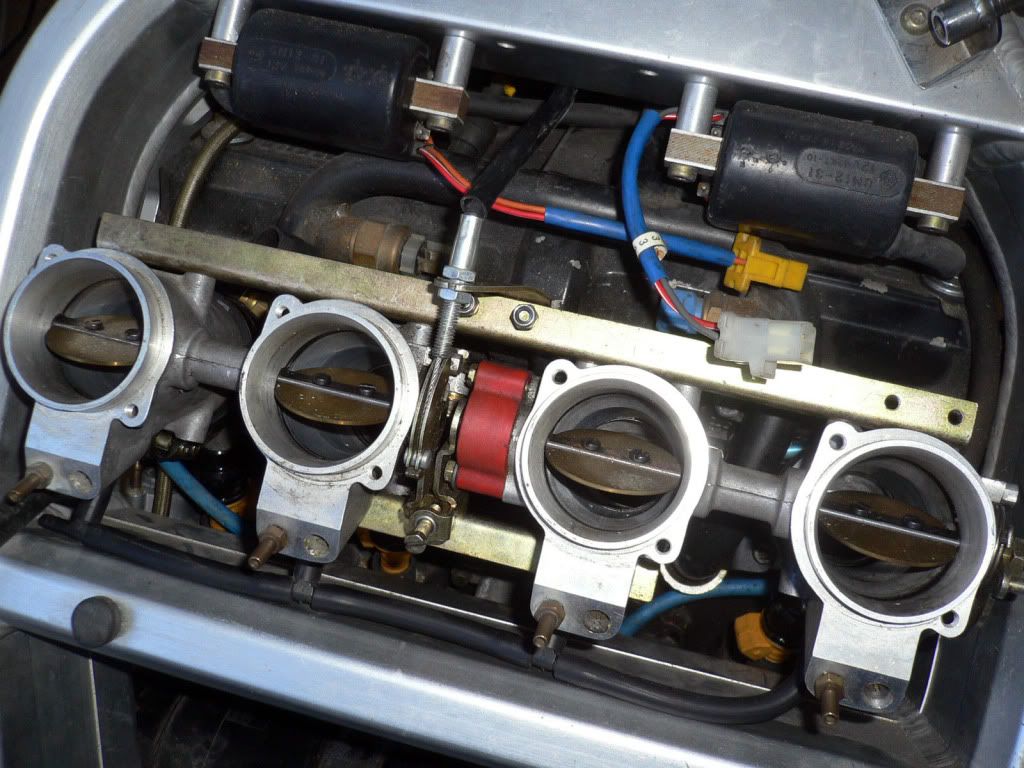 biggest headache was finding a new wiring loom- this one is from a YB8 i.e. which will do the job for the injection side of things.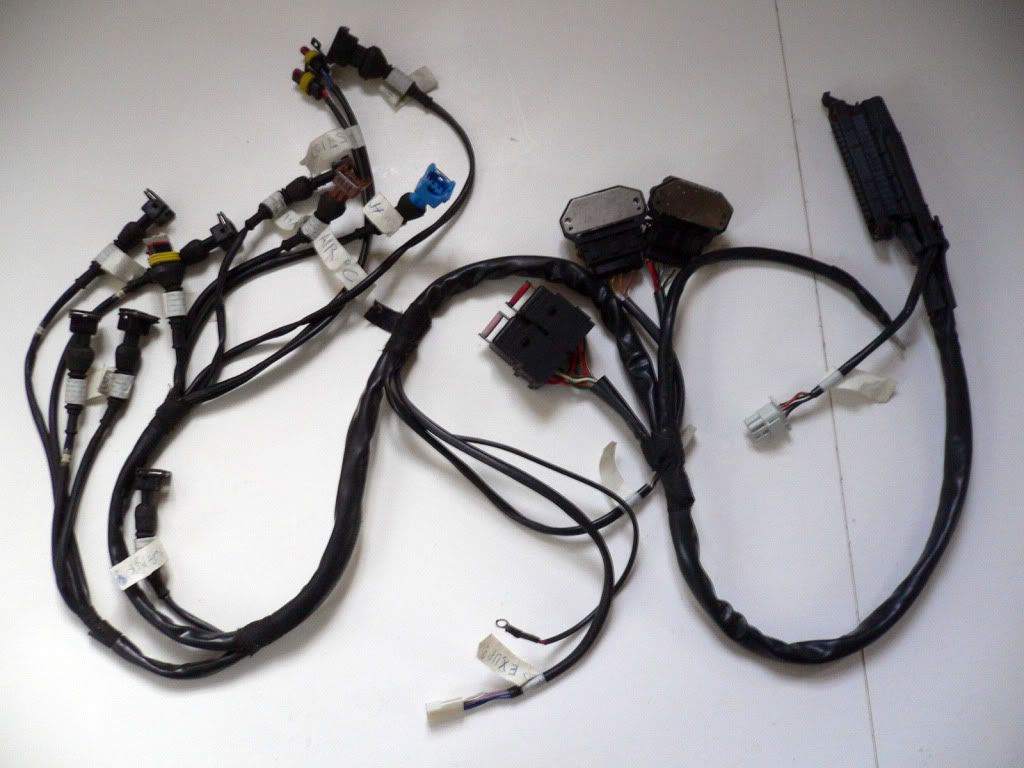 and after I get it up and working- get the spray cans out to make it look like this again : )
I did a trial paint job, just on the right side, because I needed the bike to look half decent for filming stuff- not too bad for 2 days in the barn with spray cans, a few small improvements to make when I do the final job
here's the whole lot of them together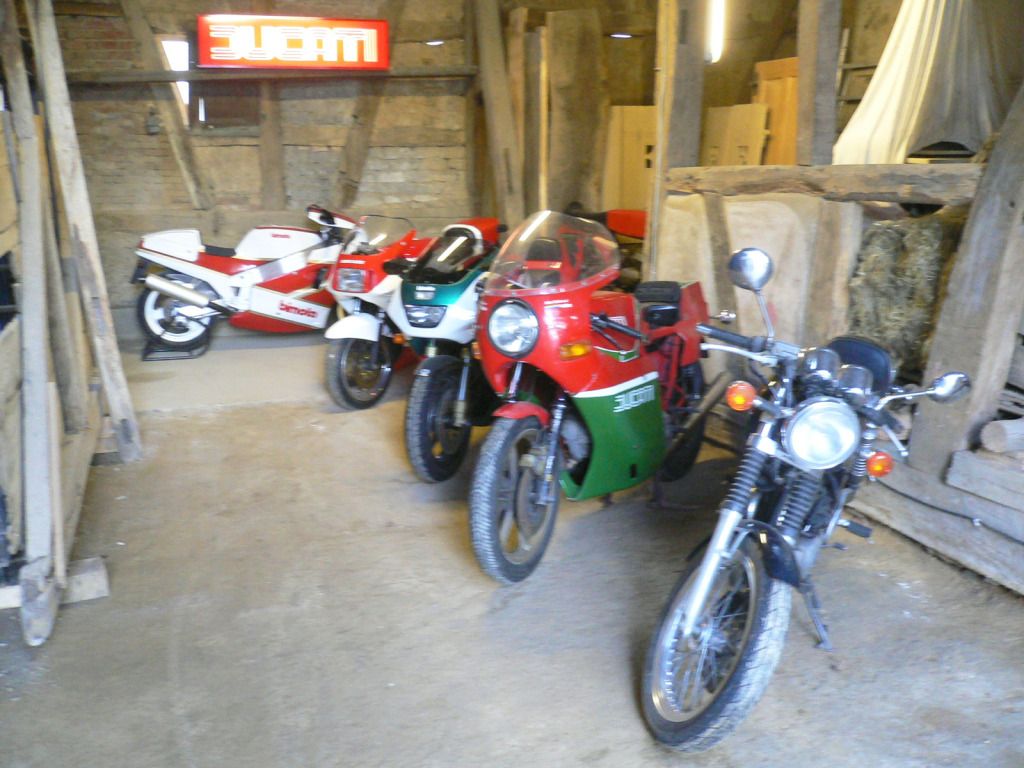 and outside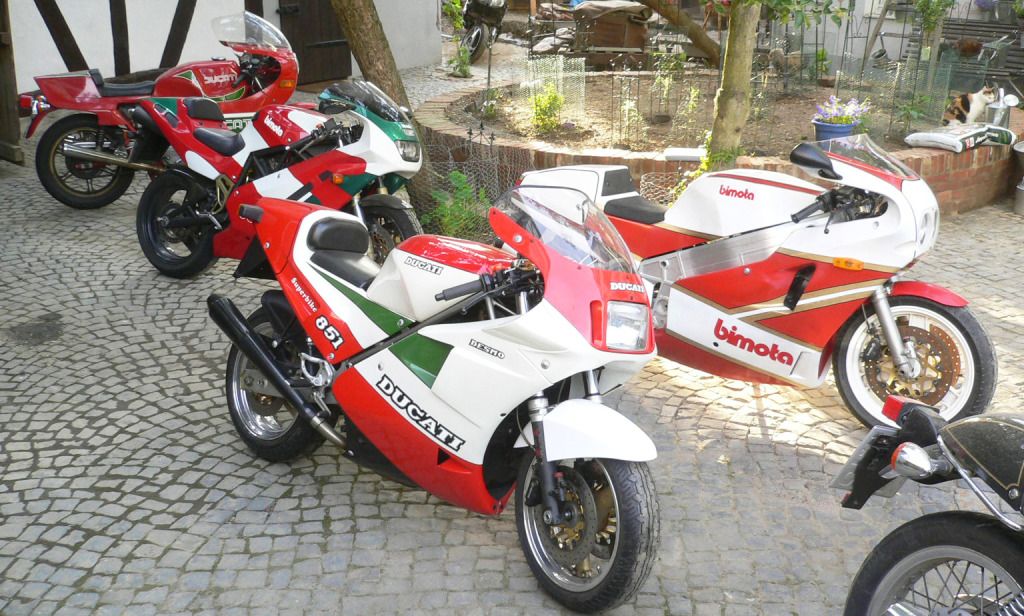 enjoy
Ian