Thanks Steve.
Here are the details. The CDC in conjunction with Daytona Ducati and BCM Motorsports are hosting the first annual Ducati only 3 part Dyno shootout bike contest/show. The premise is as follows, the bike entered will compete in 3 events. The Dyno, sound contest, and concourse. I will have a printable PDF you can fill out and send to me to register. I will post that up later when all the legal mambo jumbo is in order. The event will be held March 5th at 1:30 pm, registration fee is $15 and $20 on the day of the event. Registration on the day of the event will be cut off at noon. It will be held at Destination Daytona under the newly constructed amphitheater, so you can imagine the sweet Ducati sounds we will be making during the Dyno runs. If you are planning on making the pilgrimage to Daytona next March I urge you to take part if for nothing more then being able to to run your bike on the Dyno for $15. And who knows, with 3 chances to win you might walk away with a trophy, hand made by me with the help of Miles and Leslie from BCM.
it will be held inside the Coca Cola venue complex.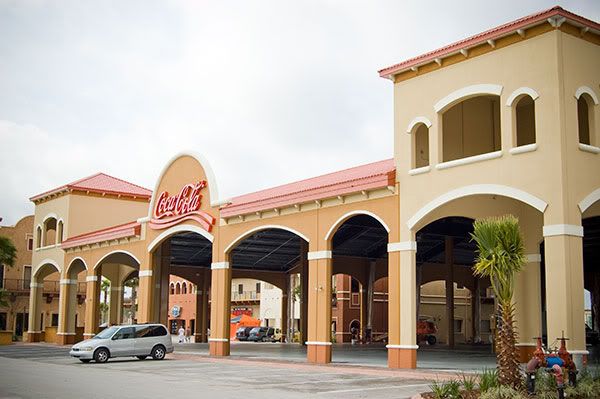 I know it's a bit early but when you live in the middle of Bike Week headquarters you have to plan way in advance to make sure everything will run smooth. We have quite a bit of entrees already, as of right now there is no limit on participants, more the merrier I always say, but if it gets too big we might have to have a cut off. Time will tell.
I clipped the rules and categories from the CDC, these are prelim and may slightly change to make sure it's fair. Pretty straight forward.
So bring your bike and the smack talk, this dog doodie is on.
OK, guys, Tony and I have come up with the preliminary rules. The location of this event will be at Destination Daytona behind the Ducati dealership under the amphitheater on Thursday March 5th starting at 1:30 PM.

Dyno rules.

1. all 2 cylinder 2 valve up to 750 cc. Includes 600, 620, 695, 696, 750,

2. all 2 cylinder 2 valve over 751 cc. Includes all 800, 900, 944, 1000DS, 1100 DS power plants

3. all 2 cylinder 4 valve up to 900 cc. Includes 748, 749, 848, 851, 888,

4. all 2 cylinder 4 valve up to 999cc Includes 916, 996, 998, 999 power plants

5. all 2 cylinder 4 valve over 1000 cc. Includes 1098, 1198

Power adders are not allowed in any class

Thats the line up as of right now for the Dyno contest. The bikes will have a combined score of the HP and torque.

I.E.- if a bike pulls 123 hp and 76 ft lbs it will receive a combined score of 99.5.

The sound contest will run simultaneously with the dyno run. We all know a Ducati should be under load for it to sound like a true Ducati. During each Dyno run a group of judges will have a score sheet numbered from 1-10. Each bike will be judged on who can produce the best authentic Ducati sound. I will pick judges that have an acute sense of hearing. Grin. I also want to let you know this contest will be held in the amphitheater, so it's going to sound frikin awesome.
This score will be added to the dyno score, so the contestant mentioned earlier so far has a score of 99.5 and he scored an 8 on the sound so he now has 107.5.

The last part will be the show. Also broken up into the following categories.

Best Monster 2V
Best Monster 4V
Best Touring which includes ST2, ST3, ST4, Multistrada
Best Sport Classic and Super Sport which will include, MH1, Sport Classics, and all Super Sports.
Best Hypermotard
Best Super Bike this includes all from the 888 all the way to the 1098.
Best Race Bike. This class has to be strictly a race bike. No headlights, tail lights, or any other street parts. Cannot be street legal. Race numbers not necessary. Bikes with taped up lights will not qualify.

Each participant will get a score on several sections on the aesthetics of their machine to come up with an overall score that will be added to the other 2 scores from the previous events to come up with the grand total. That person will be given the best of show trophy.
The highest score from the other 3 events will also receive a trophy in their individual class.

So there it is, these are the preliminary rules and can change to accommodate everyone. I'm trying to make this as fun and fair as possible. We want to put on a great event and hopefully keep it going for years to come. I encourage everyone in the club and outside to sign up. Even if you are in doubt you will win, remember you have 4 chances. one in your class and if you score lower in one event but higher in another you might end up with the highest overall score.
You can enter as many bikes as you like, each bike you enter is a separate entry fee
Stay with the current details here
http://www.coastalducaticlub.org/forum/ ... ic=4001.15
anyone interested or have questions shoot me a PM here or the CDC.
entry registration form,
print, fill out and return to me
thanks and good luck
http://www.coastalducaticlub.org/CDC_entry_form.pdf
I've had a few questions about the dyno run so here is an example if a Sedici ran against a 1098.
I combined the HP and torque divided by 2 to make it more competitive. For instance. The Sedici makes 200 HP at 85.3 lbs. The last 1098 I saw on a dyno made 186hp at 98.8 lbs.
so the overall score of the Sedici is 142.65
overall score for the 1098 is 142.40
.25 difference.
now the Sedici still has to beat the 1098 in sound and aesthetics in order to win.