Spring's coming early here, but still a ways to go before getting more than just the Guzzi insured. lucky there's been project work in the shop.
Just finished up a complete wiring and accessory installation for a guy that's building a custom '99 900SS with all manner of non-standard stuff.
Here's what it ended up looking like: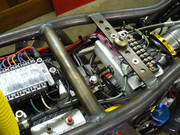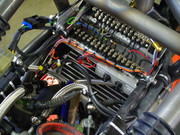 .