Hay all!
I kind of fell into a GTL500 (I know I should throw it away and set it of fire and punch myself in the face) It was a friend of mines fiance's who passed away and after years of him being frustrated with it, it was depressing him to have it around. I had always told him if he was ready to part with it i'd like to buy it because I have always liked unloved machinery and this bike is nowhere near the dumbest thing I have spent my money on.
So my plain is to fix the issues with it and make it a reasonably reliable bike keep it for a year and if I have fixed the issues with it offer to sell it back to him for what I bought it from him for $2000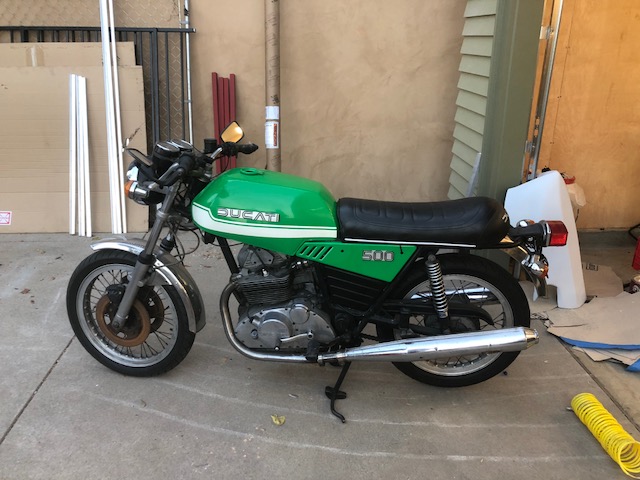 I did the Scottland green paint work and had the seat recovered.
Wish me luck.