Hello everybody. For months I have been an avid reader of this forum. All started when I won, without wanting to win, a 78 GTS in E-bay. I though price was low and someone else would bid higher. Well, neither the price was low or someone else went for it. Imagine my face, me in Mexico city and some 4k kms away a bike i had never seen physically.
Any way, fast forward, an adventure worth telling with some tequilas, two months later I received the bike in my home. To my surprise and satisfaction the bike was in perfect condition, first push to the button and brummm! It only needed paint, some carb cleaning, brake rebuilt and minor things. What a pleasure to ride. What a fantastic surprise.
Without much modification and zero cutting (it would be a crime) I gave it a little bit of a cafe look...here it is.
[/URL]
[/URL]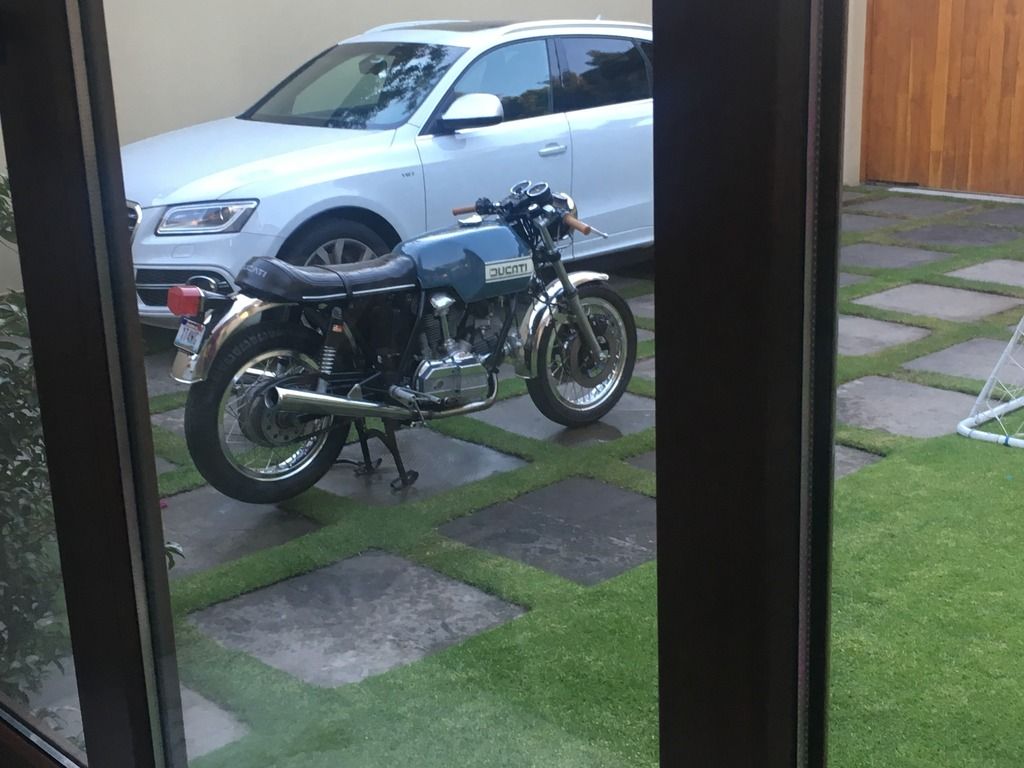 [/URL]
Thanks to all, I will be around.
Ramon