dear all,
this is a fun weekend, we've been doing the last couple of years, combining a great classic racing event on closed public roads- it's technically parading but you wouldn't know it. bar-be-ques and riding in the countryside around Frankfurt, Germany, anybody is welcome . .
invitation to the 2013 Crankcase. 'bikers tea party' on Saturday 17th August at: Usinger Strasse 21, D61267 Neu-Anspach Westerfeld, Germany.
Which is again the same weekend as the Schottenring Oldtimers Grand Prix, classic bike 'racing' event on August 17th and 18th; which will be celebrating it's 25th anniversary in 2013 with Freddie Spencer and Phil Read amongst others.
Here you can see the photo gallery of the 2012 tea party on our website:
http://thecrankcase.com/?seite=tea%20pa ... 12&lang=en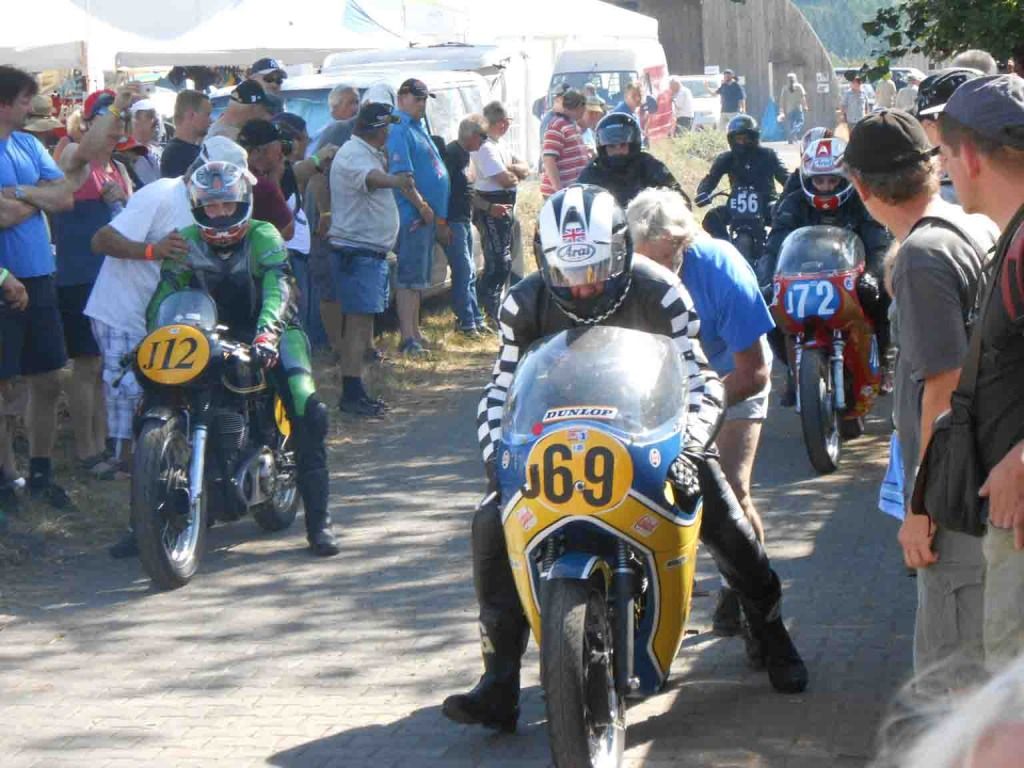 And the 2013 Schottenring races website, unfortunately only in German:
http://www.schottenring.de/msc/index.ph ... tenring-gp
As an extra attraction, we are organising a small gathering of Bimota YB4s to celebrate their 25th birthday, with 2 YB4s already promissed in addition to Brigittes bike = 3 so far. It's also the 851s 25th birthday this year . . .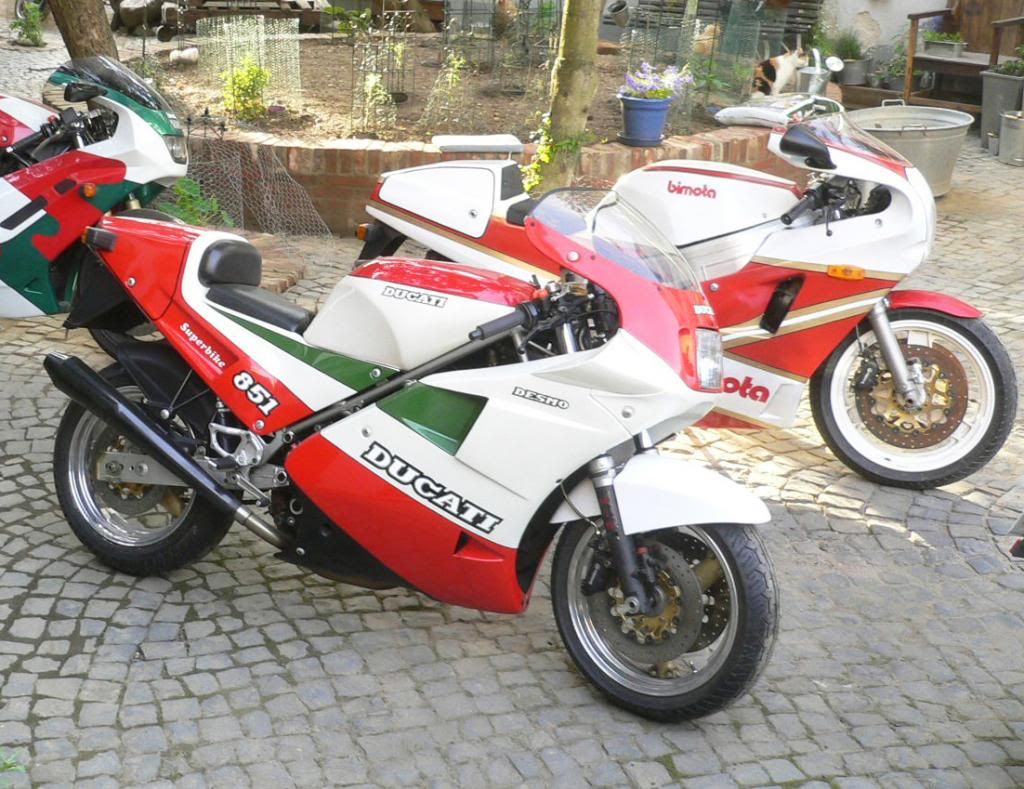 For food and drink in our yard on Saturday, we will ask for 'non-profitmaking' contributions. Average cost per person was around 15 euros last year.
I have to say this: please understand all costs and risks will be your responsibility.
You are welcome to arrive early and stay later- those coming from the UK usually come on Friday and leave on Monday which gives us time to visit Schotten again on Sunday or take a couple of tours together around the local roads.
If you are interested to join us and need accomodation, here you can see what's available around Neu-Anspach:
http://www.neu-anspach.de/sv_neu_anspac ... C3%BCnfte/
and the town of Usingen just 3 km to the north,
hotels:
http://www.usingen.de/freizeit.php?akti ... 5&linkid=5
holiday homes:
http://www.usingen.de/freizeit.php?akti ... 5&linkid=5
Most convenient are the Hotel Zur Eiche (single room 48 euros, double 80 euros, approximate) which is directly opposite:
http://www.zur-eiche-westerfeld.de/
and the Hotel Veltes (single 55 euros, double 88 euros, approximate) which is just 200m away.:
http://www.landhotel-velte.de/
or camping ! ! in Usingen (3km) for 3 euros a night (motorcycles no charge):
http://www.camping-usingen.de/
We will help as much as possible with bookings, so if you see something you like, give us a call/send an email and let us know how we can help.
all the best and hope to see some of you then, but please let us know if you will becoming by, even if you don't need accomodation, so that we will have enough cups : )
Ian and Brigitte Alderton