Went to what is turning into a cult event near Stuttgart before last weekend.
There is a one on one sprint event for air cooled bikes with 32 entrants (choosen from 120 applicants!) and an invite only sprint for whoever they feel worthy on Saturday.
Then on Sunday there's a junior sprint up to 25 years old and a 50cc sprint for bikes older than 1985.
All on a stretch of public road which used to be part of the old Solitude Grand Prix circuit.
Apart from that lots of cool stands and great stage shows on Friday and Saturday nights including a pin up girl contest !
I will definitely be going back, and armed ! Plans are to strip the DB2 of its fibreglass to make a 'cafe' out of it. And enter the Gitan as it is in the 50cc with minimum preparation- gas in tank, pump up the tires . .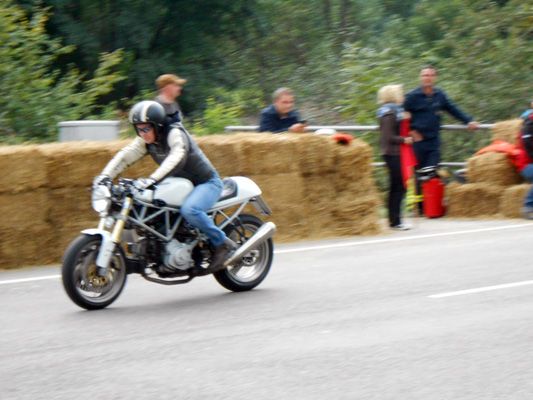 winner of the sprint on a 750SS
not a winner but cool bike.
the entrants before the off.
bikes on the Unique works stand, the Paul Smart was used in the 'invitation' sprint
The trend in cafe racers from South Garage in Italy.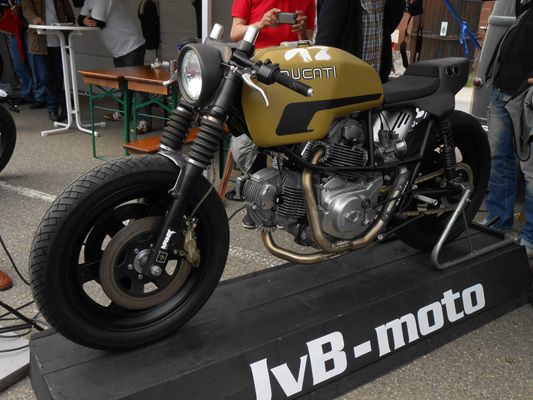 unusual Pantah.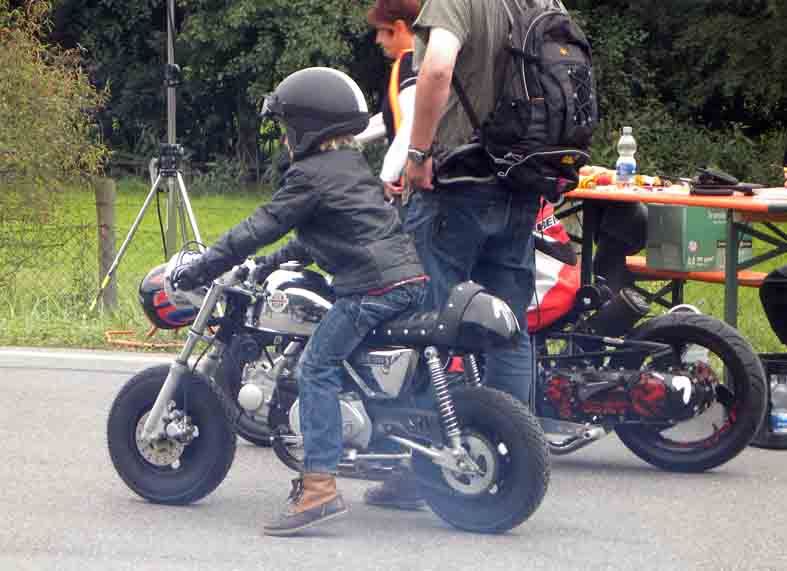 Juniors : )
50s
loads more pics on my website if you want to see more:
http://thecrankcase.com
enjoy
Ian