Well, I have to admit those guys are VERY dedicated.
Can't remember when I last saw more than a handfull of Ducati Singles together, driven by guys in jeans (not that yuppyfancy leatherline or gaureteks), IN THE RAIN, jerrycans strapped on the seat, riding through mud, drinking beer, passing cars in blind curves with oncoming traffic, having a jap bike in the pickup for fun.
Not really sure about their bbq skills :-)

KEEP UP THAT LIFESTYLE

cu
ducadini
Nego i ricordi peggiori
Richiamo i migliori pensieri
Cucciolo - the Lil Pup
Posts: 15
Joined: Tue Feb 01, 2011 6:43 am
Location: THAILAND
ducadini wrote:Well, I have to admit those guys are VERY dedicated.
Can't remember when I last saw more than a handfull of Ducati Singles together, driven by guys in jeans (not that yuppyfancy leatherline or gaureteks), IN THE RAIN, jerrycans strapped on the seat, riding through mud, drinking beer, passing cars in blind curves with oncoming traffic, having a jap bike in the pickup for fun.
Not really sure about their bbq skills :-)

KEEP UP THAT LIFESTYLE

cu
ducadini
Thank you for your comment.
We feel so good.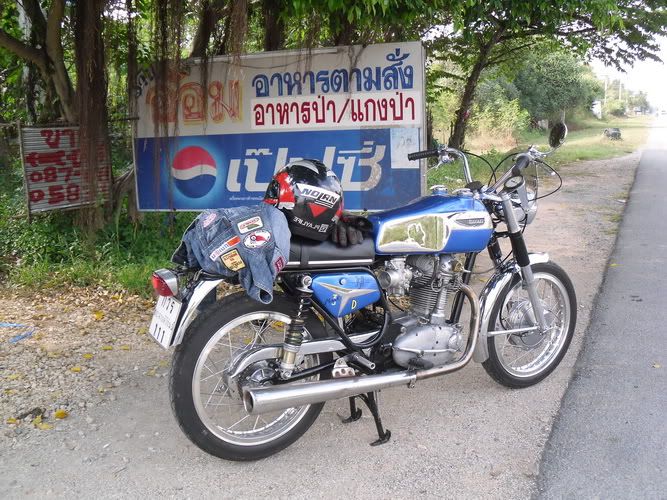 Last edited by
ducati_only
on Fri Feb 04, 2011 4:18 am, edited 1 time in total.
Cucciolo - the Lil Pup
Posts: 15
Joined: Tue Feb 01, 2011 6:43 am
Location: THAILAND
Our life is rolling by the time.
Our time is rolling by wheel.
Wheel is rolling by engine.
Engine take us rolling together with "

DUCATI

MEC

CANICA

".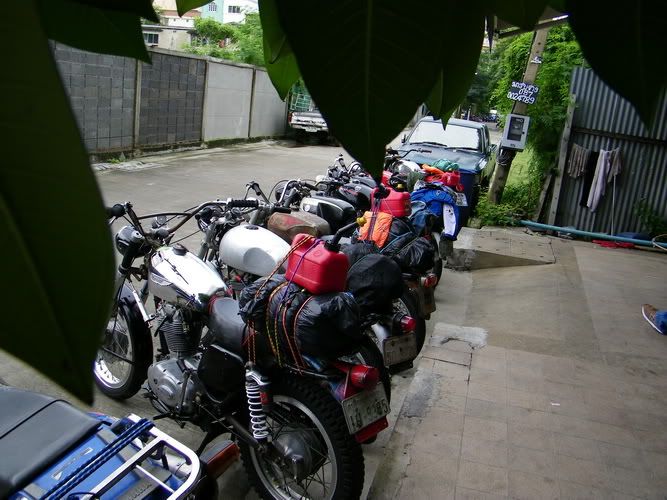 Cucciolo - the Lil Pup
Posts: 15
Joined: Tue Feb 01, 2011 6:43 am
Location: THAILAND
## ** DUCATI TRIP TO
"LAMPANG OF THAILAND" 2011** ##
_BY ITALIAN STRALIAN
http://www.thaiscooter.com/forums/showt ... ost6057632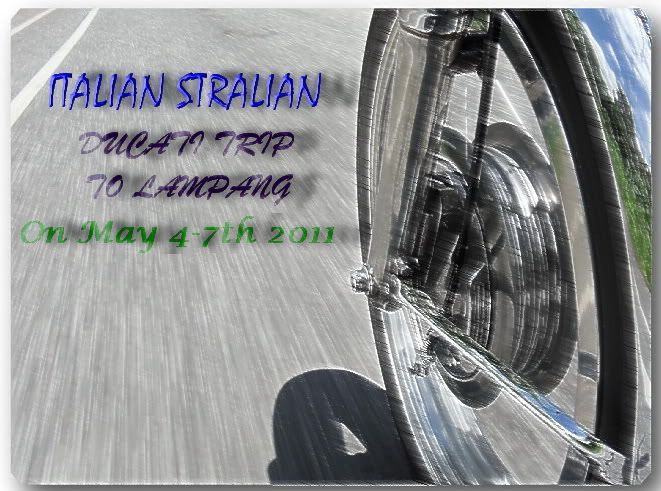 Cucciolo - the Lil Pup
Posts: 15
Joined: Tue Feb 01, 2011 6:43 am
Location: THAILAND