I'm slowly resurrecting my 75 860, which is probably as much of a mix of bikes than anything else. Well, I know the frame is stamped with 1/75 on the steering head.
I've hopefully (if my posting pics works) posted a pic of the bike overall, and another one of what appears to be an area between the guages for what I think is an ignition switch. I'm betting this entire mount isn't 75 860, but exactly what is it? Which ignition switch goes there, if any? I measured the hole with a micrometer, and it looks like its around 1.2", which is way larger than the ignition switch that came with the botched up harness. BTW, the bracket on the side of the bike where I think the ignition switch is supposed to go isn't there.
And here's what is on top of the upper triple clamp.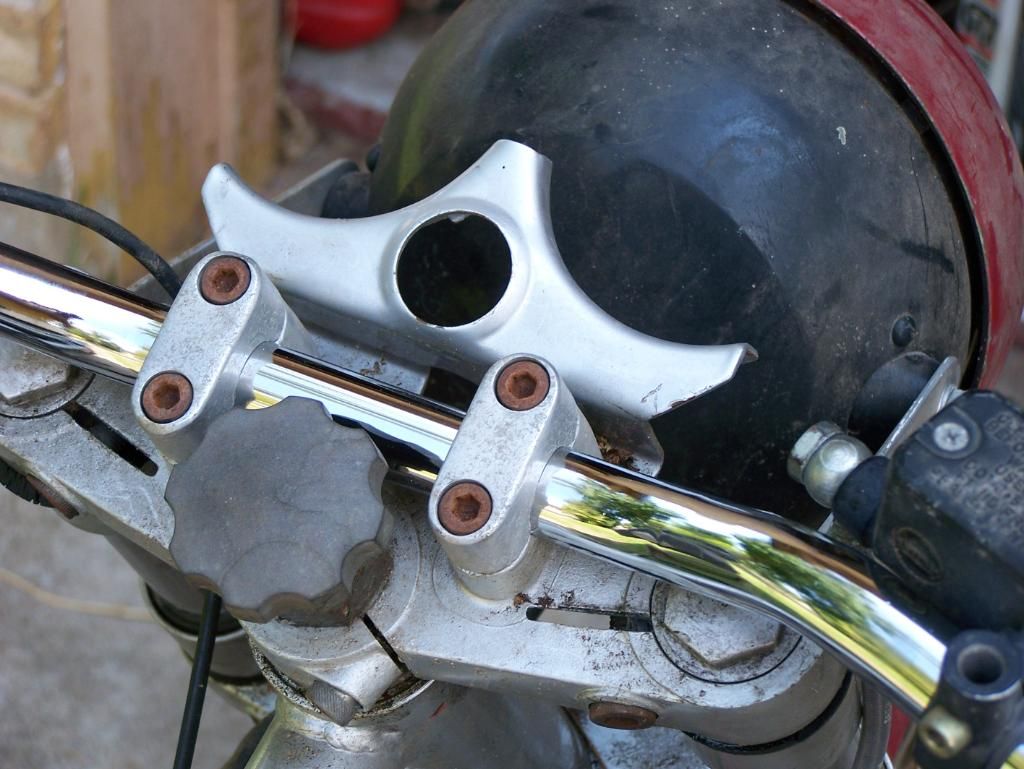 So:
a. What is that bracket from?
b. Does an ignition switch go into that hole?
C. If so, what switch?
And yes, I know I need to put a lot of elbow grease into the bike. Its been in my shed for 12 years and just saw light of day this August.
Thanks everyone